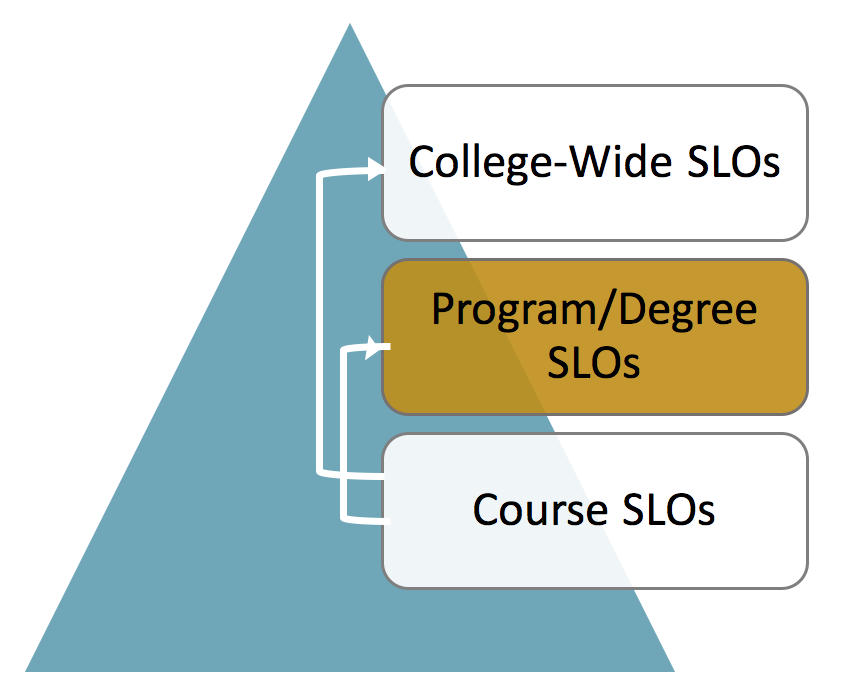 Program, degree, and certificate SLOs (PSLOs) are developed by faculty through collaboration within their respective programs or disciplines and across departments when appropriate. The SLOs represent the desired overarching learning outcomes for all students pursuing degrees or certificates in the program or discipline.
These SLOs are submitted to the Curriculum Committee as part of course outline of record (COR) revisions, and SLOAC reviews these SLOs as part of the workflow process for these CORs in eLUMEN.   Program/degree and certificate SLOs are available to view in the College Catalog and the Degree and Certificate Information webpage.
Program/Degree/Certificate SLOs are assessed based on the mapping from the course-level SLOs in eLUMEN so that the broader outcomes are assessed through the course-level outcomes.  These maps are constantly updated through the course outline of the record revision process.   
PSLO assessment results can be accessed through the PSLO Tableau Dashboard, and faculty have the capacity to disaggregate this data by characteristics such as race/ethnicity and gender.  These PSLO assessment results are discussed by departments as part of the program review process.