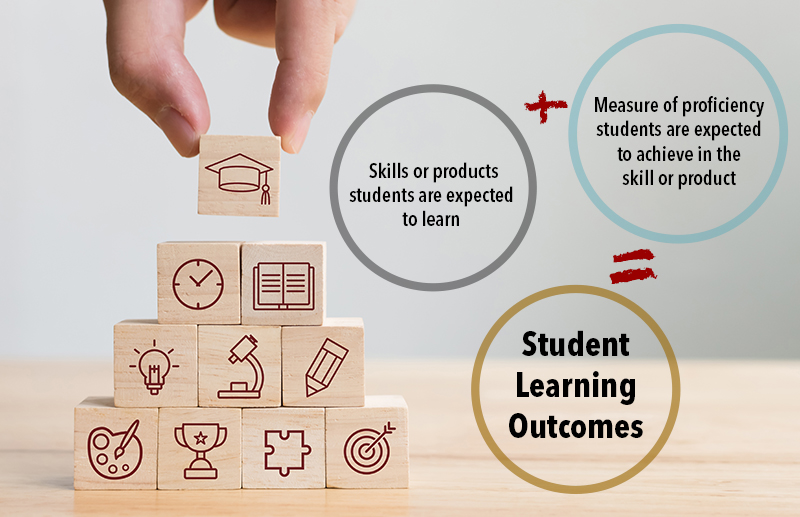 SLOAC Philosophy
The Student Learning Outcomes Assessment Council (SLOAC) is a faculty driven council that promotes success for all student groups through the continuous quality improvement of the college's courses and programs. SLOAC supports the College's Mission by providing a framework for faculty to assess outcomes and provides guidance for analyzing outcomes data to identify areas for innovation in teaching.  SLOAC is a sub committee of Academic Senate and supports faculty by providing resources on outcomes assessment.
College of Marin Mission 
SLOAC Functions
act as a resource for faculty for issues related to outcomes assessment
provide training and guidance for faculty and staff on student learning outcomes and outcomes assessment
collaborate with PRIE to provide data for faculty on student learning outcomes, specifically disaggregated data
encourage innovation in teaching by analyzing student learning outcomes data
research, analyze and discuss new methods and theories on student learning outcomes
highlight best practices for student learning outcomes methods
recommend tools for measuring student learning outcomes
provide guidance to college community for alignment with mission and accreditation standards
Accreditation Standards
SLOAC Committee
Student Learning Outcomes Assessment Council (SLOAC) is a subcommittee of the Academic Senate. Our goal is to have one faculty member from each discipline be a member of SLOAC and act as a liaison and support for their discipline. Each discipline is unique and a faculty member from that discipline can best understand the needs and functions of their specific area. Please reach out to us for any questions or support regarding writing SLOs, assessing SLOs, and using eLUMEN. We can work 1:1 with you, participate in department meetings, offer trainings, or connect you with resources to support SLO assessment. 
Farhad Zabihi
Allied Health, Life and Earth Sciences, Math, Nursing, Physical Sciences
Logan Wood (Committee Chair, eLUMEN Data Steward) 
Fine and Performing Arts, English
Nancy Willet
BIS, ESL, ESLN, Communication
Erik Bruce
ECE, Kinesiology, Physical Ed., Health Education, Social and Behavioral Sciences, 
Alex Jones
CTE, Counseling, World Languages & Cultures
What are SLOs?
Student learning outcomes are defined as what the student will be able to do by the successful completion of the course or program (certificate, degree or service). They are the overarching attitudes, skills, and concepts that the student will acquire by the end of the semester.  SLOs give more information than grades do about how well the students are achieving these individual attitudes/skills/concepts at the end of the course.
Frequency of Assessment
All courses and every section of a course should each be assessed every other year.
SLO Assessment Cycle
Determine SLOs, teach, assess, review and discuss, and implement changes if needed. One year is an assessment year followed by a year for analysis of SLO data. 
---
Accreditation Update
There are several ACCJC recommendations about SLOs that the college must respond to in the next 3 years: 
By October 2018, we must show significant progress toward addressing inconsistencies between SLOs on the official Course Outline of Record and how they read on some syllabi.  The College must also make

program-level

SLOs available to students.

By March 2021, we must show resolution of the following: 

The assessment of course level student learning outcomes should be more clearly identified, and evidence or results of those assessments should be gathered in a way that enables the College to disaggregate the data by subpopulations.
In order to improve institutional effectiveness, the College should consider reducing the number of general education student learning outcomes to a sustainable level and ensure that all programs are completing assessments.
In order to improve institutional effectiveness, when using outcome assessment data, the institution should consider strengthening the link between assessment and improving learning for all of its student populations.